DEC 4th -Come and join us for the 2nd Annual Reindeer Games.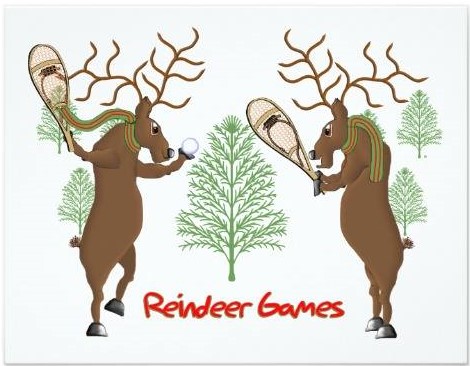 Keep up your off-season skills and have some fun competing against local teams for some reindeer fun!! Events will be skating focused and will include: relays, suicides, obstacle courses, Touch the Tail, and more!
Stay Updated on Events on Facebook!!
Sign up Instructions:
1. Choose a creative name!

2. Gather a team of 5.
3. Sign up as a team or jump on any exisitng team color.
4. Register on this google doc:
https://docs.google.com/spreadsheets/d/1xD1AqXsWV7Tbf5yUUmgsXk2WDumZb3PGrqoP5P25S6o/edit?usp=sharing
5. PAY -Entry fee is 10$ a person. PayPal the league at Southcoastrollerderby@gmail.com no later than November 27th to reserve your spot.
6. The first 5 full teams of 5 skaters are in!
When: Sunday, December 4th from 3:30-6
Where: Laguna Hills Community Center
25555 Alicia Pkwy, Laguna HIlls CA
Cost: $10
*must be contact ready