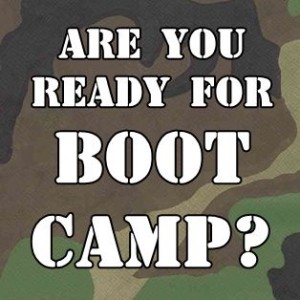 If you are interested in becoming a new recruit please join us at "The Asylum" every Saturday! From 9:30am-11:00am you will learn how the game of roller derby is played by activily participating as a Non-Skating Official (NSO). Open Skate will be from 11:00am – 12:00pm and is designed for incoming recruits to learn basic skills such as falling safely, balancing and stopping.
When is the next Bootcamp?
Once SCRD has 10+ recruits an  8 week bootcamp will be scheduled.
This 8-week camp is designed to build participants' strength, skating skills, and basic knowledge of the game.  No previous derby experience is required.  Tryouts for league placement will take place at the end of the camp.
When: Camp meets Mondays 6:30 PM-8:30 PM, Wednesdays 6:30 PM-8:30 PM, and Saturdays 9AM-11AM.
Where:  At our practice space "The Asylum" 31878 Del Obispo Suite 125 San Juan Capistrano, CA 92675
Cost: Open Skate will cost $10/session and will go towards your WFTDA insurance (WFTDA=$60).  Boot Camp is $120 (includes 2 months dues).
Why:  Because Roller Derby is crazy good.
You will need:
-Comfortable exercise clothes
-Skates
-Knee pads
-Elbow pads
-Wrist guards
-Helmet
-Mouth guard
Note: The league recommend Sin City Skates for all of your gear needs
Skaters must  have all paperwork completed in order to participate on first day of camp. You can turn it in at the  Asylum on Saturday's from 9-11am. While you're there, you can take the opportunity to learn about derby gear from some vet skaters!
Please bring the following paperwork with you when you plan on joining us:
Skaters are required to have both medical insurance and WFTDA insurance to participate.
 If interested in bootcamp – please contact SCRDrecruit@gmail.com .