Save the date for this exciting event to augment breast cancer awareness!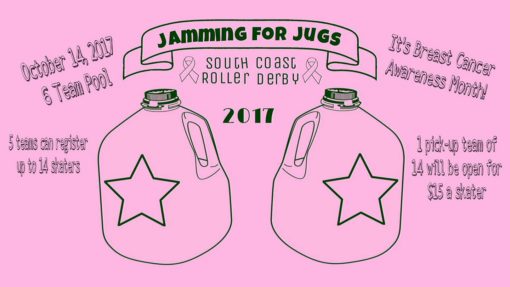 Gather your team of 16 (14 +2 alternates) for this double-elimination, 6-team

B-Level

Round Robin tournament!
Pink &White will be the scrimmage colors for every team!! Please bring both colors. It would be great to keep everything in the theme of the event!
Get your team in an email group and pick a name! Rosters and team names will be due one week (10/7) prior to the event.
1. There will be a discount if you register as a team.
2. One team of 16 (14 +2 alternates) will be formed of single skaters for $15 each. Sign-ups for that team will begin in July!
Details coming soon. Message us on the Facebook events page for a team booking.